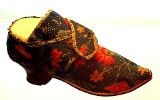 Iaondrin was awake before dawn, watching the light grow outside the window. She didn't look forward to the prospect of waiting until dusk. Now that they were here, she would rather get it started. Patience had never been a strength of hers. "More time just means more can go wrong." She didn't even realize she had said it out loud.
Bryan raised up on his elbow behind her, one arm still protectively around her. He rubbed his eyes with his free hand, then looked down at Iaondrin's profile, studying her for a minute. "Are you feeling better?"
She nodded, face solemn, trying to think of what to say. Apologies for the breakdown? The though made her scowl. Nice waking up next to you? She frowned. "I need to make arrangements for Jaely," she finally settled on. "In case… things don't work out."
"Yes," he nodded. "I had some time to think while I was watching over you, and she was one of them. I was thinking we pay a week ahead here, then there's two choices, if I heard you right yesterday. There's Duran and the Middle Redding and you mentioned an Evan outside Darilei—would that be Syvoli?"
Her eyebrows rose in surprise as she turned her head to look at him. "You know him?" And then she remembered. "Oh, wait, you were working for Allenel Gilford, and he knows Raeve's wife, Telanya." She considered. "She likes to be pampered, so Syvoli might be best… and that fine Middle Redding horse flesh might make her feel inferior. They're so much bigger than her." He bit back the question of whether she was talking of Telanya. She stopped and shook her head, realizing she was using the stream of words to avoid making a decision. "She liked Duran, but I think from what Raeve told me she would enjoy the easy pastures at Syvoli's."
"She'd get more attention there than roaming the plains," he agreed. "We can send a Skald to Gilford, telling him what to do if he doesn't hear from us." He waited for her nod, glanced away a moment, then back to study her face again. "I was trying to come up with ideas for handling those that come to take you off your Seat and I realized that not everyone who wants a part of the A'nari Seat is going to want to kill you to get it."
"I don't understand." He could tell by looking at her that she didn't.
"You're a…," he smiled crookedly, "reasonably attractive single woman," he pointed out lightly, but he couldn't keep a twinge of worry from crossing his face. "And you're about to have access to all the stuff that goes with your Seat on the Council."
The scowl grew more pronounced. "Marriage doesn't give a claim on the Seat or the holdings. Ask Ellinden So how many husbands she has had." She stopped thinking. "Of course, she's not the sort to let herself be pushed around. And anyway, if it gets to the point where my main problem is a bevy of unwanted suitors, I think the knives and fire will take care of it."
"It's something I thought you should be aware of," he shrugged. "We may also want to send letters for Gilford to deliver… in case things don't work out." His fingers tightened on her hip and he found himself leaning towards her protectively.
"This takes too much fucking planning." She sat up suddenly, breaking the physical closeness as if it had become too much for her. SHe swung her legs over the side of the bed and sat with her back to him. "I'm sorry."
He rolled to his back, stretching the arm he had been leaning on, and sighed. "I'll live," he answered tiredly. "Besides, it's not easy to deal with this stuff. It's not like I'm planning on us dyin' or gettin' dropped in a hole."
"At least one of us is an optimist." She stood up and stretched. "I have quill and ink and parchment Morgan isn't going to know what to think if yet another Skald shows up in the space of a month. Of course, I'm assuming Gilford won[t have some other secret way to get a message to the Clunne." She fetched the writing supplies and sat at the table, and before long was cursing at the uncooperative pen and ink. And then, when everything was working, she sat, trying to decide what to write.
Bryan wrote his own letters – to his parents, Vivianna – short and to the point and explaining exactly what he was doing in case it would be possible to do anything about his death. He considered leaving a letter for those he had been working with, and even wrote one to Broc asking him to bring his Shal-killing sword to the Aihv and slaughter everyone he could, but he was kind of afraid the northman would try and get killed by sheer numbers, so he tore it up. He delivered the letters to the Skald for delivery with a letter explaining what they wished and a retainer.
The rest of the day he spent dozing fitfully in a futile attempt to catch up on some sleep he had lost the night before. He checked and rechecked his equipment, made sure everything he might need was near to hand. When he thought it was close to time, he slid his armor on, and his other equipment. "Let me carry your bow and quiver. You're supposed to be a Lady on a seret assignation." When she had the potion in hand, he stopped her, stepping close.
"There's on more thing I want to say, just in case. I figured something out and that is that I care for you, Iaondrin A'nari."
She looked at him and nodded. "Most likely going to die for it, you know," she said as she met his eyes. "Or dropped in a hole, onto some knives."
"Maybe, but it is my choice." He contemplated her carefully as if trying to remember every detail of her – the sunset halo of her hair, the intense azure of her eyes, alabaster porcelain skin. His gaze fell on her lips, dusky pink and ripe, then back to her eyes. "All right," he whispered, "drink it," and he turned away, not wanting to see her transformation.
When he turned back, she was a more petite Shal woman, black hair with a blue sheen and dark green eyes. For lack of any real finery, she had simply worn the better of her linen shirts and trousers. Still, she looked like a demure innocent who might be the target of a debauched suitor. "All right, let's go."
"Aye, milady," and this time there was formality in the term. He led her to the docks looking for 63, the looked for something indicating Tallentire. The dock was one of five dedicated to private craft, and a discreet inquiry directed them to Tallentire's small yacht and its three member crew.
"That's the seal of Helve, " Iaondrin said softly. "One of the Lords of Helve." Vermillion wished he knew more about Helve. Were they about to board the ship of a pirate or smuggler? That's who he was being asked to trust? Now it was his turn to scowl. His gaze roved everywhere and he strained his ears to hear any sound of danger.
The crewman at the end of the gangplank took the letter with a bow and told them to feel free to relax in the main cabin. "My Lord has left gowns for the lady to choose from," he told Vermillion, "and perfumes, and wines and sweets. My Lord shall meet you in his chambers in the Aihv'." It had the sound of an oft-given speech. They found the main cabin as he had described, with half a dozen outfits in rich silks spread out on plush cushions and couches, with matching small clothes and dainty shoes. Gray was a shade in all.
When the door closed behind them, Iaondrin turned to look at Vermillion, a question on her face. "I need something with a high back and long sleeves." She would have to forego the boot sheathes, but perhaps she could keep the blades on her forearms.
"Why change at all?" he murmured as he started going through the gowns. "Never mind, the crew doesn't know, that's why." He founda couple that might work, pointed them out. When she started to undress, he turned his back. "Fold your stuff. It'll fit in my pack."
She changed quickly. "All this just to get off a boat." When she finished, she told him to turn back around and sat down to consider the shoes with visible distaste. "At least he seems to prefer more demure attire for public consumption."
The passage to the Aihv' was quick, the waters smooth, and on the far side another private dock. One crewman too care of checking them in, simply as two guests of Lord Tallentire. Another took charge of leading them to another entrance into the fortress, around the west side of the island, one never seen by the general public. ("I guess there is a back way after all," Iaondrin muttered.) There they were handed off to a waiting servant for the long walk to his chambers. Halfway there, she called a halt and bent to remove the shoes. "These are unbearable," she muttered before waving their escort on.
Lord Tallentire's chambers were decadently furnished in silks and soft furniture. A quiet woman greeted them and waved them into one room where a low round table surrounded by cushions had been set with a variety of dishes and wines. As she closed the door behind her, Lord Tallentire rose.
He was old, with silver hair and fine lines around his eyes and mouth, and dark brown eyes. As he stood, he wavered a moment before catching himself. "What a feast for these old eyes," he said with a faint leer. "Please, both of you, come sit. My reputation may precede me, but my wildest days are long past and my old bones make me prefer to sit and dream about what I may have done in my youth." He wore gray, but only two loops in his left ear. "Come, come."
Vermillion raised his arm slightly, barring her way. "A moment, Mistress," he cautioned. He looked around the room carefully, noting exits and scanning for anything that didn't belong. He would have liked time for a proper search before the Lord made an appearance, but he did what he could from just inside the door.
Tallentire sighed and lowered himself back down to the cushions. "A wise man. But seriously, if I had designs on you, you were much more vulnerable on my boat. Do what you must to reassure yourself, but the Lady of Sutton has my balls in a vise, and shriveled up as they are, I shall not risk losing them." He poured himself a glass of wine and tipped it at Vermillion with an 'on with it' look on his face.
The guildsman let the remark about how vulnerable the boat was pass without comment. He didn't believe that anyone who seriously wanted you dead gave you a vehicle to escape in if things didn't go according to plan. And things seldom went according to plan. "And what did the Lady of Sutton bid you to do, my Lord?" he asked. Vermillion found that he did not like not knowing the plan and walking into things blind.
Tallentire smiled over the edge of his glass, and it was clear that however old his body had become, his mind was still sharp. "Guard the young lady behind you and see her delivered safely on the morrow to the Council chamber." He looked past Vermillion. "She did not rule out the possibility of debauchery."
Vermillion looked to Iaondrin, saw the scowl starting and turned back to Tallentire. "My Lady does rule it out," he said with no particular rancor. "And getting her to the Council chamber safely will require a cloak with a deep hood, my Lord." The potion would not last.
"Ah, yes. I am looking forward to seeing that hair. Your father was such a pretty young man. I could never persuade him to join us at one of my gatherings." He looked back at Vermillion. "My vigor has deserted me, I did not mean to debauch her myself. Perhaps you could let me watch?"
"Oh for fuck's sake," Iaondrin muttered so only Vermillion could hear.
"Sorry, my Lord," Vermillion smiled crookedly. He had dealt with leches to get information before, but Tallentire seemed to have elevated it to an art form. "Is this where we are to wait?"
"My chambers are yours." He waved them closer, no sign of disappointment on his face. "Please come in. Humor an old man and at least join me for dinner. My servants know better than to interrupt my entertainment for anything short of an approaching hurricane." Iaondrin raised an eyebrow at Vermillion in question, and moved forward when he gave a reluctant nod. When Tallentire saw the shoes dangling from her hands, he laughed. "Oh, my dear, those aren't for walking. Now sit. I won't bother to ask you to tell me about yourselves. I fear your grim young man would need to weigh every answer. But I'm sure I can regale you with tales of my sordid youth. Shall I tell you of the magess who could change her form into a dozen animals? Quite a thrill when she demonstrated that in the midst of coitus."
Vermillion remaind standing near Iaondrin. He blinked at the man's story not understanding at first, or not sure he had heard correctly, before his eyebrows rose. He declined to hear that story, and the next one, and the one after that. He spent a long time declining stories.
At the end of the meal he finished his glass of wine and sat back. "If you do not care for my tales, perhaps I might offer a bit of advice, from one who has spent many years in this place?" He waved one hand to indicate the Aihv' itself.
Vermillion tilted his head to one side. "Depends. Does it involve fucking? At all?" Iaondrin choked back a snort of laughter, and Vermillion frowned at her momentarily.
"Only in the political sense," Tallentire chuckled. "The Lady can be a great ally, but she can also be a yoke around your neck. Now myself, I am at the end of my days, and an easily bear the need to repay my debts. But do not fool yourselves into thinking her beneficence is without a price. She will want to write the script for you, and will expect you to wear her leash."
"Thank you, my Lord," he answered. It was simpler than explaining what might happen at A'nari Keep if they managed to live through the next few days, not to mentiuon his troubles with Sa'iph. "Will we have the chance to speak with her before the Council session in the morning?"
"Is that likely to give her an advantage over you?" He finished his wine and sat back. "She had not intended to see you face-to-face in advance. But I could probably arrange it if you wish."
"I think it is necessary. There is a piece of information that could save her some trouble in the Council." Vermillion shrugged. "Won't make us even, but could leave us with just a script and no leash."
"She will look for a way to put it on you anyway." He nodded to Iaondrin, whose potion had worn away while they were talking. "Remember that it would be an error in judgment to place trust in anyone here. Including me," he added with a grin when she seemed about to ask. "But I am much more up front about my expectations and desires than most." He leveraged himself to his feet slowly, groaning as his joints popped.
"I shall inform the Lady of Sutton that an audience is required prior to your debut appearance before the Council. If you and I do not have the opportunity to speak before then," he started to bow, and then thought better of it, "let me say now, as a Lord of Helve, that I hope you set all the League representatives back on their heels for the temerity to question Euricio A'nari's daughter and attempt to claim her Seat from under her. The High Council may be fading – losing its vigor as I lose mine – but this" he tapped the foot of his cane on the floor "is not their place." He turned to hobble out of the room. "Now, I go to dream of that wondrous hair."
"I am going to pretend he meant that magess could turn into a rabbit," Vermillion muttered, making a face. He wouldn't allow his own fascination with Iaondrin's hair to be sullied by being related to that old pervert's. "Could you stand up for a minute, please?" He turned to her, reaching behind him to unfasten the belt that could heal him when he was at his worst. He slid it around her waist and moved behind her to fasten it.
"I'm not sure that imagining a rabbit makes the image any better." She lifted her arms and craned her neck over one shoulder to watch as he latched the belt. "What is this exactly?"
"It'll allow you to heal without waiting for a priest or priestess," he explained. "Azpiri didn't have another one. I should have given it to you sooner, it takes several hours before it adjusts to you." He shook his head for not thinking of it before they had left.
"Oh." She dropped her arms and turned around. Her mind was reeling with all the possibilities of what might go wrong. One foot in front of the other, she told herself,until you can go no further. She had gotten them down the mountain, herself and Morgan, with that as her only reassurance. "I have my mother's ring, too. I don't know if it will work inside the Aihv' – there are wards against people teleporting in and out for obvious reasons. But at the very least, it might create a distraction."
Vermillion was feeling strange wearing all his equipment without the belt around his waist, but he rubbed his hands over where it usually rested, then shook off the feeling. Drawing his other pouch of the disappearing dust out of his pack, he tied it to the belt. "If everything goes cock-eyed at any point, pour this over yourself. No one will be able to see you for thirty seconds give or take. Then you run. Get someplace as safe as possible. If I had to guess, there is probably a place for teleporting, maybe on top of a tower, or outside the fortress proper." He was talking fast, trying to get it all out. On some level, he had known there was little trust to be had in the Aihv', but to have Tallentire speak of it out loud made it more real to him.
"I'm not going to fucking run and leave you behind." The scowl was sudden and complete, and she started untying the bag of dust. If it was just herself, she would run – she had been doing that for years – but it wasn't. "I didn't run out on those people in Hinderlet or in Palderton, and they didn't even mean anything to me." She held out of the bag in one hand, and shook it at him to take back.
He closed his eyes, took a deep breath. "I'm not planning on it, I don't even want to think about it, but when I say cock-eyed, I mean the worst has happened." He could hear Kaz's voice finishing, Because, really, what's worse than a cock in the eye? "I said I would keep you safe, and if I… can't… do that anymore, then that is what the dust is for."
Iaondrin glared at him, as if she were prepared to haul his soul back from the dead to yell at him if he managed to get himself killed. She hurled the bag to the floor – where, fortunately, it landed without spilling – and turned her back on him again so he could not see the sudden cold anger. It wasn't directed at him, or at anyone in particular, it just was. "If it comes to that, then …" Then what? She shook her head, unable to finish the sentence.
He took another deep breath. He didn't need to see her face to know she was angry – the line of her back and the throw of the bag told him that. Not coming up with any other way through this, he said, "All right then, I won't die."
"How the bloody hell am I supposed to hold you to that promise?" She knew there was no point to continuing the argument – it was a ridiculous argument to have, after all, and he would just keeping being damnably patient about her irrationality, just like Jaely. "And here I am without any damned shoes." She pulled up the hem of her dress to consider her bare feet. "I think I"m just going to wear my boots under this, and if that offends anyone, including Elliden fucking So, then so be it." Maybe by the morning she would even work herself up to wearing her own clothes and forego the dress entirely. "Where the hell are we going to sleep?"
She considered the cushions scattered around the floor and the door that she was sure led to a bedroom, and knew she did not want to utlize any mattress that might have witnessed Tallentire's activities in his more vigorous days.
He got his first look at her legs, then. Just her calves, but he had to admit to himself that for the few moments the hem was raised, his thoughts about her may not have been so pure. It took him another moment to be able to speak, and he was going to agree with her about the boots, having thought the same thing, but by then she was on to where to sleep. "Well, I have my bedroll, but I'm not sure I want to put it on the floor," he glanced back towards her bare feet and wrinkled his nose.
"We can't very well sleep on the ceiling." There was no guarantee that the low table upon which Tallentire had served their dinner had not seen use in his sexual escapades, but she had tried not to think about that too much during their meal. She looked up, realizing for the first time – how had she missed that? – that there were mirrors on the ceiling. "Can I have my clothes back? I don't want to sleep in this – do I have to wear the belt at night?" She did not even bother to address the fact that they would share the bedroll; after the previous night, and all that had been said and left unsaid between them, there seemed little point to such a pretense.
"Sure," he began, then, "in a few minutes." And this time he did perform a thorough search of the room looking especially for hidden panels or doors, and concealed spy holes. "Can you tell if he is watching using magic?" It seemed like something the old lecher might do, and he did say not to trust him either. Resting his hand on the pack, he thought of her clothes, then opened it and started taking them out, placing them on the table, and after that, the bedroll.
She had shucked the dress from the top down, pulling her shirt on over her head while leaving the bodice hanging around her waist. Hands on hips, she turned and surveyed the room, bit by bit, for a good five minutes or so. In the end, she sighed and shrugged. "The place glows with all kinds of weavings. Nothing in particular stands out." She stepped out of the dress and pulled her trousers back on, glad to be in familiar clothes again.
It wasn't until he unrolled the bedroll that it dawned on him that it would hold them both, but was made for one. He also suddenly realized that guarding her and sleeping were likely to run counter to each other. He unfolded the blanket, stretched it out, fiddling with it. "You know, I've never done this before," he said, watching his hands smooth out the blanket. "Been a bodyguard. I mean, when do they sleep?" he shrugged. "Seems the troublemakers would be out in the dark, right?"
"I imagine it's easier to work in pairs. It won't do me much good if you don't get any rest," she pointed out. "We can take turns, like we did on the road to Tarrish, if you want. Or I can set an alarm, to at least give us a warning."
Pairs, he thought. He would rely on Kaz to be close enough by now. And keep his weapons within arm's reach. "I don't want to presume, but if you don't mind sharing, then set the alarm."
Iaondrin asked him to decide where to place the bedroll, and set the magical wards to maximize the time of warning they would have if anyone were to physically enter the room. Then she placed her weapons close, and slid under the blanket.
Vermillion kicked cushions out of the way in the center of the room and he studiously avoided wondering what the drain was for. He dragged the bedroll over and settled his weapons as he waited for her to set the spell. Huddling up behind her again, he draped his arm over her midsection, and took a long time to relax enough to actually sleep.
To be continued.
---
DM's Note: Detail from this photograph used under a Creative Commons license.