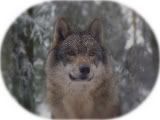 The first few hours after your group's victorious return to the main campsight – banner in hand – are spent consuming a number of drinks, and dancing a number of pretty women, around various campfires. As Broc half-stumbles away from one such dance, a broad, calloused hand slaps him on one shoulder. "Boy," Lodur half-growls and half-laughs, "the clan troubadours are already singin' such tales about you! A mock battle it might have been, but you made your North Redding ancestors proud."
With half-glazed eyes "You should have been there…. on my flank…," Broc says with a smile, slight slur, and finishing with a small burp.
"Aye," he says with a loud laugh, "but then what would the rest of your team have done – just sit back and cheer us on, eh?" He nods to the hilt of your sword. "Did the Wolf's blade drink deep then?"
Raise my mug of ale in agreement of Lodur's comment with the team cheering. "Aye they would… although my team have proved their worthiness in battle. They fight well beside me. Especially the cleric." I put my hand on the hilt of my sword and gaze at it with a look of wonderment. "It did…. it ran through sinew and bone like paper. Ha-heh". Look at Lodur intently. "What do you know of this blade friend? Tell me all…"
Lodur takes your arm and leads you – still a bit unsteady on your feet – to a campfire. Where he promptly orders a flagon of ale to share. "Your grandfather's grandfather, Hegart, was born to the Lero clan, on the western slopes of Gothard." You know this part, you've heard the tale of Hegart's birth and childhood, how his village was wiped out when he was young by a band of orcs. "A pair of Shal traders and their caravan servants found him, some of the others," Lodur tells you, "and he was already dragging the sword behind him. Longer than the boy himself, too heavy for him to lift, but he was the closest the survivors had to a protector. The two might have been honorable, told him they would take the survivors and see them safety to another village." Lodur takes a swig of the ale.
"Sa'iph Shal bastards," he mutters, then throws his head back to bellow it more loudly. "Sa'iph Shal BASTARDS!" Around the other campfires, some take up the call as well, heedless that there were Shal outlanders (and even Middle Redding tribesmen of Shal heritage) among them. "Hegart and the rest paid for their trust, in shackles and whips, trained to be slaves like the other caravan 'ttendants. He bided his time, Hegart did, until his arms were strong enough to take the sword back and use it. Run it through sinew and bone like paper." Lodur laughs loud and long. "Ah, Broc, we need a bard to tell the tale properly, how in mid-winter he wandered into the snows and left the bodies to feed the wolves, and dared the pack to try to take him. That sword," he nods to the hilt, "took on his strength, and his hatred of lying Shal."
As I listened to Lodur's story, rage welled inside me. Unsure if the rage was directed at the fiendish orcs or the Sa'iph Shal Bastards, or maybe both. I keep it in check to listen to the rest of what Lodur tells me. When he finishes his last statement a sense of understanding and emotion came over me. It is as if for a brief second I relived what Hegart endured. I then shake my head free from that thought. Too much ale and way too much twirling with the ladies, I think to myself. Then I look at my sword and say aloud to no one in particular, "Shal betrayed you greatly, it is my birthright to right the wrongs of those miserable bastards. Grandfather Hegart I shall not fail". Lift the sword up to my forehead as one would bless a sword or vice versa. I turn to Lodur, "Lodur, how do you know so much and I so little. Especially within my own bloodkin?"
"My folk are from the Bevren Marene – the Frozen Lakes, where Hegart lived after." He looks at you and laughs again. "Mayhap we are cousins ourselves, Broc. He was said to be a handsome man, and Maaike Arjensdottir, my grandmother's grandmother, claimed him for her own for a season or two. And from time to time, he would visit her through the years, until one winter he showed no more. These are the tales my kin have of him, and likely other clans – whose grandmothers' grandmothers' knew him – have ones I do not know." Lodur takes a moment to eye a comely young woman as she passes by, then shakes his head to clear it. "A priest or mage or maybe even one of these Middle Redding clansmen might be able to scry the sword somewhat, tell you what gifts it gained from – or what gifts it gave to – Hegart." He shrugs, and looks around for another full flagon.
Grab two flagons of ale, and give one to Lodur. "Cousins you say," I respond, "I would be honored if it be so, and if not, then the hell to anyone who would care if we weren't." A hearty laugh and a strong clasp on Lodur's shoulder follows. Toast Lodur with the ale after the last statement. "I trust not mages with their magics…in fact I had one already look at the sword. He panicked like the sorry Shal he was…but if what you say is true then maybe that was the reason why he felt pain from the sword. He said the sword taunted him and was driving him mad. Maybe the sword knew he was Shal." My voice getting excited from that prospect and that Broc is finally putting it together. "Maybe the sword knows Shal by the touch!"
"Aye, the touch of their bone as it breaks." Lodur's expression is less of a smile of amusement than one of grim satisfaction at the thought. "Perhaps it sang some secrets to that Shal mage that he would share with you. Or one of you friend Duran's folk, if you would deal only with humans. Or," and here he grins widely, "you could search out a North Redding soothsayer to tell you more."
"Aye," I say in agreement. "I shall not dishonor the sword or my family's legacy by letting some Shal bastard touch this sword again." Take a swig of my ale. "I ride to North Redding," I say as I hold my mug up in the air.
---
You spend a couple of more days in the Middle Redding, recovering from a long hangover. Eventually, Lodur bids you farewell, telling you he is going to make his way southward again. "You might see me face on a Vind Hall board," he tells you with a wink before climbing aboard his horse. He lifts his greataxe above his head in a salute before riding off. The others of your party also, one by one, make their own departures. You have an idea how to find them again if you need to – Boeden will be returning to the shipyards in Halveet, Vermillion to the Nightsong Guild in Tarrish; Cassick and Athron, you are sure, you could always locate through the Vind. As for Duran – well, now that he has redeemed himself among his people, with your assistance, you will always have a place by the fires of the Middle Redding horsemen.
You strap your sword to your back and ride off, following a river northward out of the Middle Redding, past the East Redding, until it turns to disappear into the shadowed trees of the great forest Tivaris. It might be faster to ride through, if you wanted to pay for the required token for safe passage. But you prefer to swing east around the edge of the forest even though it adds a week or more to your journey, until you see the peaks of the North Redding towering above you. The further north you go, the less maintained is the road, and the fewer the homesteads you pass each day, until you follow little more than a rough path winding around the slopes. You could go to your own kin … or perhaps to Lodur's home village, where Maaike Arjensdottir, his grandmother's grandmother, bedded Hegart. Some shaman among them will know Hegart's sword, and something of its secrets.
I opt to go to Lodur's village to consult the shaman. I would rather go back to my home village knowing more about my sword. This way my father would be even more proud of me, knowing that I have done all I can for the moment in becoming a great warrior with a great sword. Plus having news about the sword and our family heritage would be a great thing.
I turn my horse to the direction of Lodur's village…
---
Though you have been away for half a year, you still can guide yuor horse along the trails towards the Frozen Lakes almost without thinking. Despite southlanders' misconceptions of the North Redding tribes as rampaging berserkers who run wild across the landscape, your people have elaborate maps of the hunting trail and you – like many warriors – have the major ones memorized.
Further north, around the slopes, where the air grows frigid and thin, until you find yourself atop a ridge looking down into a vale where the Lakes – not yet frozen for winter – lie below. On the eastern shore of the nearest, a collection of neat cottages can be seen, with figures moving among them. You see no warriors, but you can almost feel their eyes on you from unseen guard-posts on the slopes.
I continue to guide my horse toward the cottages, deliberately walkign it slowly and eying the people cautiously.
A couple of dozen houses, you estimate, and somewhere there will be caves where the village can retreat if attacked by the Stamm who also live in the North Redding. As you ride down to the edge of the village, some of the adults gather, and one steps out – a tall woman with blue eyes and greying blonde hair. "Well met, traveler," she greets you. "What brings you to the shores of the Bevren Marene?"
"Ho, woman. I seek a wise on in this village. I am a friend of Lodur, son of Rigg. He told me I can seek answers to my questions here." I speak proudly, but also keep a wary eye on the villagers.
She looks you up and down, face stern, and then grins. "Lodur's a right bastard, but a loved kinsman of most of us here." She waves you down from your horse. "I am Elva Ariksdottir, wise-woman and soothsayer." With her more friendly attitude, everyone else relaxes and goes about their business.
I dismount from my horse. "Well met, Elva. My name is Broc. I need your wisdom, woman," I say politely.
She cocks her head and looks at you quizically, then finally indicates that you should follow her to a cottage set apart from the others. She takes a seat by a fire ring outside and pours a mug of hot rum from a kettle set in the coals. "By the spirits that guard our village and our tribes, I welcome you to my fire, Broc." The words have the sound of ritual welcoming. "What guidance may we give you?"
I take the rum and sip it, then lift my sword, still in its sheath. "My sword … it speaks to Shal … it has powers that I do not know."
Elva studies your face, then looks down at the sword. "It speaks to Shal?" she repeats. She keeps her hands wrapped around her own mug.
"Aye, it's been in my family for generations. My grandfather's grandfather was Hegart. I think the name fo the sword is 'the Fang of the Winter Wolf.'"
Elva's eyes widen in surprise, and she finally holds out her hand so you can lay the sheathed blade across her palms. "The Wolf's Fang has not been seen in our village since Maaike Arjensdottir's days." She stands so she can turn the blade and hold the hilt up before her eyes. You note that though the blade is obviously too big for her to wield, she seems at ease with a weapon in her hands. "A hilt tht has known many warriors' grips." She turns it again to extend the hilt to you. "If you would have it named, then pull it and hold it over the smoke of my fire."
"Aye." I draw the sword and place it over the smoke.
Elva rummagesamong some pouches at her waist, pulling out pinches of dried herbs to toss one by one into the flames. The smoke twists and changes colors as she chants low under her voice, as if she is coaxing the blade to declare itself.
After several long minutes, during which your eyes begin to water, you see something shimmer along the length of the blade. It is an image first of a flash of steel, shifting them into a movement of lupine forms running against snow, followed by another flash, this one of long fangs.
"Ah, Hegart's blade," Elva breathes. Her fingertips hover over the flat of the blade without touching. "This is indeed the Wolf's Fang, broc, held by Hegart and his sons and sons of sons after him." She lifts her eyes to yours, and you can see her pupils are wide, wider than they should be in this sunlight. "But its gifts are not yours yet."
I look directly at her. "How can I get these gifts?"
When she speaks again, her voice is hollow. "you must walk the paths of teh High Passes," she names the trails that lead along the mountaintops, "and burn oils and incense at each one. And then face the Regis Raul, he who leads the wolves of the North."
"And doing that will give me knowledge of the sword?"
"The Fang will strike more surely and with greater force, and drink more deeply of Shal blood. As you prove yourself a greater warrior, greater gifts will be yours to claim. If you prove worthy."
"Hmmm…." I ponder. "And will these gifts come out by themselves?"
Elva blinks slowly. "The sword will demand more tests of you before it yields these greater gifts."
I look down at the sword, then back to her. "Thank you, Elva. How can I pay you?"
She shakes her head, adnthe distant look in her eyes clears. "The herbs," she waves at the fire, "are but a gold piece. I do not hve here the oils and incense yu will need to call the first gifts."
I give her five gold pieces. "Where can I get them?"
"Go to the mountain city of Alvard, in the first High Pass on the trails to Holberg." Holberg, you think, the dwerg or dwarven city to the east. "And move swiftly. Winter approaches and the passes will close soon."
"Thank you, Elva." I stand and gather my belongings. "I shall never forget."
I ride for Alvard.
---
You move yet further norther, and yet higher in the mountains to the High Pass where Alvard clings to the mountainsides. Guarding the main road between the North Redding and Holberg, Alvard has a mix of human, Shal and dwarf – and even a sector on one far slope with Stamm. It's a rough town, not at all the clean civilized and well-ordered trading city of League standards. But there are temples hwere where you are able to purchase the sacred oils and incense, and a map through the four High Passes you must visit.
I go to one of the temples and buy the oils and incense, and then head to the point where the road slips through the mountains.
By the time you make it to the top of the pass, where you can look down on Alvard on one side, and the beginning of the winding path that goes down the other – eventually leading to Holberg – night has fallen. The air here is cold, and your breath, as well as that of your horse, is a mist in the cold. The handful of fighters who man the guard-post (a formality these days, as even the Stamm want to keep the pass open) stay huddled around their fire-pits as you dismount. You have to dig out a clear circle among the snow and pile up rocks. At the temple, the priests told you to use some of the oils on yourself, your skin bared to the cold in order to properly honor the spirits of the mountains, and to stand in the burning incense. The guards look up, curious, as you shuck off your heavy fur cloak and leggings until you stand shivering in nothing other than your loincloth. The other three passes, you know, are even higher – and will be even colder by the time you reach them – and you wonder how you will put up with the cold.
I rub the oils in and light the incense. I act rather quickly, even though I can resist the cold to some extent, it is rather chilly. I stand within the incense and close my eyes. Taking steady deep breaths, visions of wolf and their teeth flash through my head. The visions are many but quick, one being a wolf attacking a Stamm, and another one of a raging Northman blindly cutting through Shal betrayers; and many others. As the visions cross through my mind, I hear unrecognizable whispers of a language I have never heard. But every now and then a word or two is understood. These words are: "Shal", "Liars", and "Traitor". As the last of the visions and whispers are seen and heard, my sword starts to get very warm and start to thrum only slightly in my hands. It starts to escalate then stops. My trance also abruptly ends. I look around as though I just woke up from a nights rest…
The guardsmen all stand near their firepit, turned to face you, staring in disbelief at the lunatic who stripped himself down in the cold and stood in the incense. You register the fact that one of them joked to the others that perhaps the incense was some sort of drug, or maybe you were about to get overly friendly with your horse. When you turn with your sword lifted, the guards take a single step back, unwilling to make another joke where you can hear. Your horse, however, just blinks at you, unperturbed.
---
From here, you turn and ride south, to the second of the High Passes, where Perun's Causeway leads into the northwest holdings of Sa'iph. This is a narrow path, with high cliffs to either side, and the North Redding end has a small barracks of warriors who welcome you to their table and their fire and swap stories of battles fought and enemies defeated. At the other end of the pass, they tell you, is a Shal-held fortification, where the Sa'iph guards carefully scrutinize every North Redding visitor to determine if they are worthy to tread the trade routes into Sa'iph. "There is a small shrine to Perun," one of the guards tells you, "where you can mark your observance and make your offerings."
I thank the guards for their hospitality and information, and ride for the shrine of Perun.
It is late afternoon, but the sun is already fading. In the distance, you can see the Shal barricades on the far side. The shrine of Perun is small and worn, a marker for a local god of thunder. His name is scribed in stone, but the script is fading. You light the incense on the flat surface of the offering table and wonder if you will hear the thunder sound.
I strip down and rub the oils on myself. I stand and inhale the incense. Visions of a battle field appear, Shal versus ghost wolves. The wolves tear apart the Shal warriors. And I feel the sword move on its own, as if cutting at an imaginary foe. I snap out of the vision.
Your ears are ringing as you open your eyes, as if a thunderclap had just sounded and was fading. Wolves against Shal? you wonder. And wonder as well what you are meant to do when you face the Regis Raul, leader of the northern woles in the fourth Pass. Is he enemy, or ally?
---
You sweep south, along the edge of the forest Tivaris, and then north again to the third Pass, which itself leads into the further northern reaches of the forest. Here, firs line the pass, and you stop again at a shrine to Gotrud, local goddess of earth.
I dismount, make another fire pit to light the incense. I strip down and rub oil on, and inhale the incense again. Visions of Northmen with wolves as their bloodhounds are searching for a Shal betrayer. The sword feels heavy and clanks on teh ground before my hands lift it again into the air.
You can feel the echoes of a hundred feet, Northmen and wolves, speeding across the ground. When you open your eyes, though, the mountain woods are silent.
The last pass waits, in the far north, you think. And waits there, as well, the Regis Raul.
---
You find the paths there worn and little used, for both humans and Stamm avoid the lands controlled by the packs. Further north, where winter has settled in, to a wide flat area that leads into a trail heading west, ultimately to the rounds to Farolan hundreds of leagues away.
I travel there, and keep a wary eye on my surroundings, just in case. As I travel miles per day, I try to camp in a secure spot each night.
In the middle of the night, you are awakened by your horse's nervous sounds. It shifts and whines anxiously. You spring up, and see dark shapes moving at the edge of the firelight, circling. "Come out!" you cry, and at least a dozen wolves start howling.
After a few minutes, they fall silent simultaneously, and several step forward, their heads lowered and ears forward, predators on the hunt – though they do not leap. You know, instinctively, none are the Regis Raul, though all three are dire wolves bigger than any you've seen before.
I walk cautiously up to them with one hand out.
The one in the center, where you come closest, bares its fangs and gives sound to a low rumbling growl in the back of its throat. Behind you, your horse strains back against the ties holding it, panicked. There is a moment, a split second where you sense more than see the wolves' tense, ready to leap, and you can imagine the flash of teeth. But then in the darkness behind them, another howl rises, a single wolf, deep and echoing from the walls of the pass, and the wolves you see step back, and drop their bellies to the ground. Behind you, your horses leaps and pulls, and rips free its tie, turning to go speeding into the darkness. The cowed wolves twitch, anxious to give chase to such easy prey, but hold their place. You could leave, to retrieve your mount … but you know, as if the wind whispered it to you, that if you do, the pack will not hold their place. You will both become prey, and the Wolf King will hunt with them. And if he does, you will have to kill him, lest Hegart's blade spend the winter covered in snow, to be found by some other traveler in the spring.
I hesitate for a moment, turning my head from where my mount ran and to the wolves. It's almost as if everything for a brief moment was in slow motion. I turn fully towards the wolves and march bravely and proudly to the Wolf King….
He waits far from the firelight, where only the half-full moon and the starlight illuminate him, a long form against the sky with a deep chest. When the creature turns its eyes to you, you catch a fleeting glimpse of something more behind the gaze. Godling or spirit, taken form, its bulk barely enough to contain it. He lifts his head and sniffs your scent, the sharp aroma of the steel blade in your hands.
"We need a bard to tell the tale properly," you hear Lodur's voice again, "how in mid-winter he wandered into the snows and left the bodies to feed the wolves, and dared the pack to try to take him." How had Hegart stood before the Regis Raul, you wonder.
He steps forward, silent, a shadowed ghost, until he stands within reach of the blade, within reach of your swing. And lets you lift the blade and lay it against the side of his neck. As you hold it there, he steps closer, laying mouth around your shoulder. His breath is fire against your skin, the scrape of his fangs almost searing. You stand there, together, warrior to warrior.
"From betrayal to trust." You hear the voice whisper inside your head, whether from the Regis Raul or the sword or your own fevered imagination, you do not know. And you know, as he steps back, that the first gifts of the sword are yours now.
The wind is sudden, lifting the first snows into the air, and you have to close your eyes briefly against it. You can feel their forms sweep past you, a dozen, two, until the howling starts again in the distance and they are gone. In the morning, before you spend three hours walking to find your horse, exhausted and still trembling, you will see the marks of the wolf's fangs on your shoulder, front and back, less than scars and more than tattoos.
Finis
DM's Note: This photograph used under Creative Commons license.